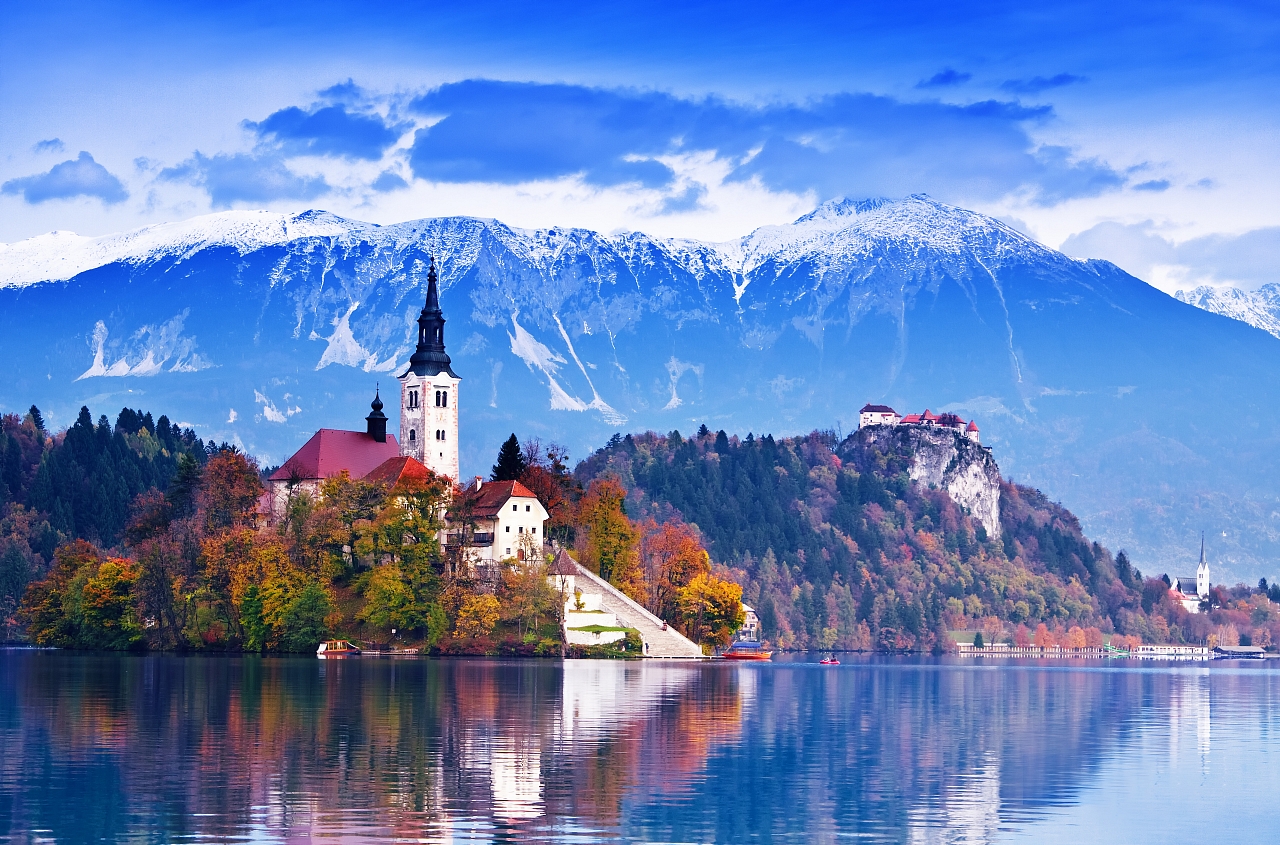 Switzerland is a landlocked country in Central Europe. It has borders with France to the west, Italy to the south, Austria and Liechtenstein to the east and Germany to the north. The climate is temperate, but varies with altitude. Switzerland has cold, cloudy, rainy/snowy winters and cool to warm, cloudy, humid summers with occasional showers. Switzerland is known for its mountains (Alps in south, Jura in northwest) but it also has a central plateau of rolling hills, plains, and large lakes. While Switzerland may be famous for producing the world's best cheese, watches, pocket knives, and chocolate, perhaps the largest attraction to the European nation of Switzerland is its awe-inspiring natural beauty.
The Swiss Alps
The Alps are a mountain range across France, Germany, Switzerland, Liechtenstein, Italy, Austria and Slovenia. The Swiss Alps are often characterized as the most spectacular part of the Alps. Almost needless to say that the Alps are what Switzerland is famous for. The Alps cover about 60% of the country.
The Swiss Alps attract lots of tourists. Mountaineers climb the Swiss peaks since the early 19th century, and they still do. Nowadays, most tourists do not visit Switzerland for climbing, but rather for winter sports, or to enjoy the amazing scenery by hiking, scenic trips, and sightseeing. Unlike many other mountainous regions, it is very easy for anyone to experience the Swiss Alps up close, and visit places that used to be accessible to mountaineers only.
There are many different animals in the Swiss Alps. Some examples are wildcats, badgers, bats, salamanders, frogs, squirrels, rabbits, vipers and many birds. Like in other parts of Western Europe, larger wild animals have been almost or completely extinct in Switzerland. However, wildlife organizations managed to re-introduce animals such as the ibex, the fox, the lynx and the wolf.