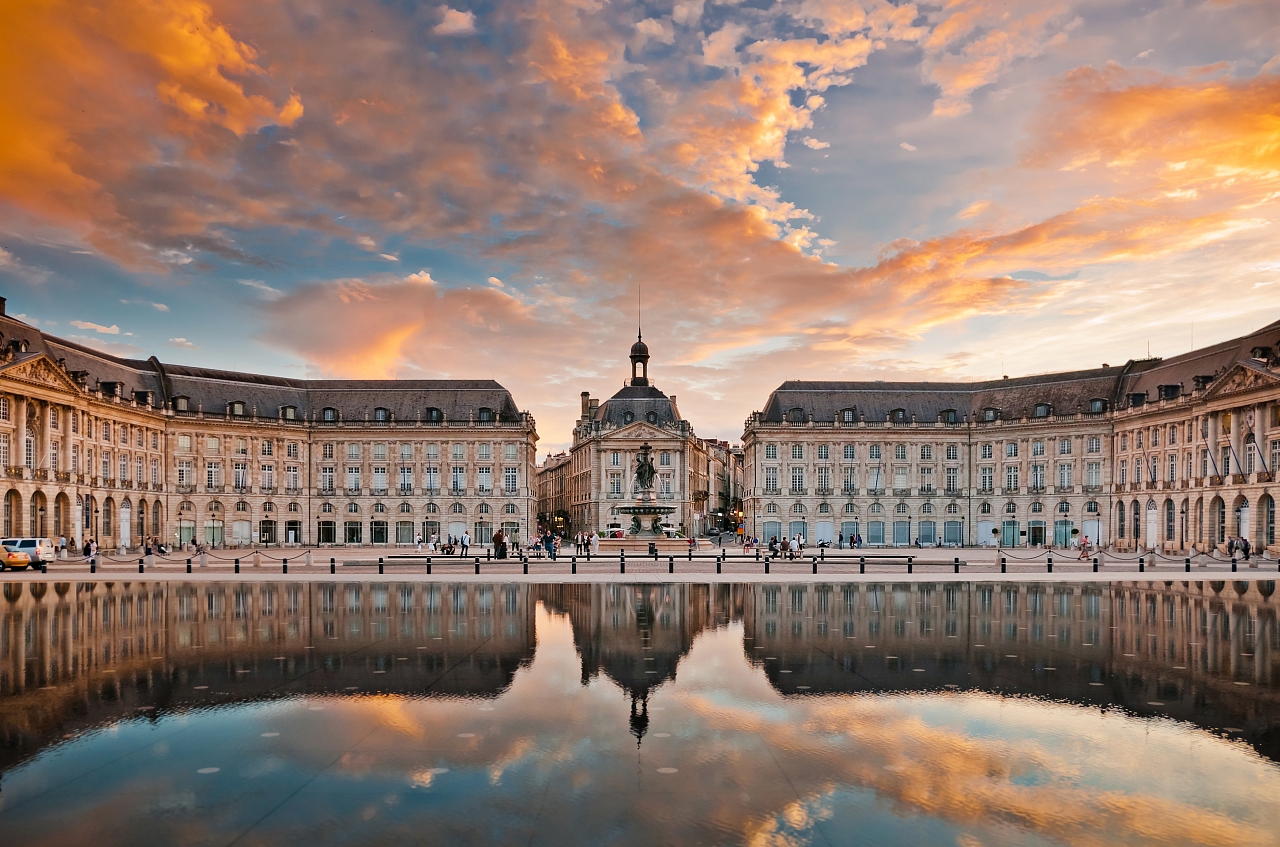 Bordeaux is a port city on the Garonne in the Gironde department in Southwestern France. Bordeaux is the world's major wine industry capital. It is home to the world's main wine fair, Vinexpo. Bordeaux wine has been produced in the region since the 8th century. The historic part of the city as "an outstanding urban and architectural ensemble" of the 18th century. After Paris, Bordeaux has the highest number of preserved historical buildings of any city in France.With its urban elegance and provincial charm, Bordeaux is an appealing tourist destination in a beautiful region of Southwest France. Bordeaux is called the "Port of the Moon" because of its romantic location on a crescent-shaped bend of the Garonne River.
About Local Cuisine in Bordeaux
Seasonality is key resulting in restaurant blackboards proudly boasting the arrival of tomatoes from Marmande and asparagus from Blaye. Oysters from Arcachon feature on even the most carnivore of menus, as does caviar d'Aquitaine from local sturgeon farms. Autumn heralds the grape harvest but also the pruneaux d'Agen and if the weather obliges, the fleshy cepes mushrooms, the latter of which is an excellent accompaniment to the other local staples - duck confit and foie gras.
A Bordeaux wine is any wine produced in the Bordeaux region,with a total vineyard area of over 120,000 hectares, making it the largest wine growing area in France.
Red Bordeaux is generally made from a blend of grapes. Permitted grapes are Cabernet Sauvignon, Cabernet Franc, Merlot, Petit Verdot, Malbec and rarely Carménère. Today Carménère is rarely used, with Château Clerc Milon, a fifth growth Bordeaux, being one of the few to still retain Carménère vines.
White Bordeaux is predominantly, and exclusively in the case of the sweet Sauternes, made from Sémillon, Sauvignon blanc and Muscadelle. Typical blends are 80% Sémillon and 20% Sauvignon blanc. As with the reds, white Bordeaux wines are usually blends, most commonly of Sémillon and a smaller proportion of Sauvignon blanc. Other permitted grape varieties are Sauvignon gris, Ugni blanc, Colombard, Merlot blanc, Ondenc and Mauzac.
or Bordeaux style steak, combines the richness of a hearty steak with a flavorful red wine sauce. One of the greatest steak dishes in France and for that matter anywhere. A rib-eye steak will be served with a Sauce Bordelaise. Sauce Bordelaise is made with a veal stock, a Bordeaux red wine, butter, shallots, and herbs. When the sauce is made with the addition of moelle, bone marrow, then the menu will note Entrecôte Bordelaise à la Moelle.
In France, a distinction is made between Entrecote Bordelaise and Entrecote à la Bordelaise. The first is a peppered steak sprinkled with chopped raw onion; the second is served with a red wine, shallots, and beef marrow sauce.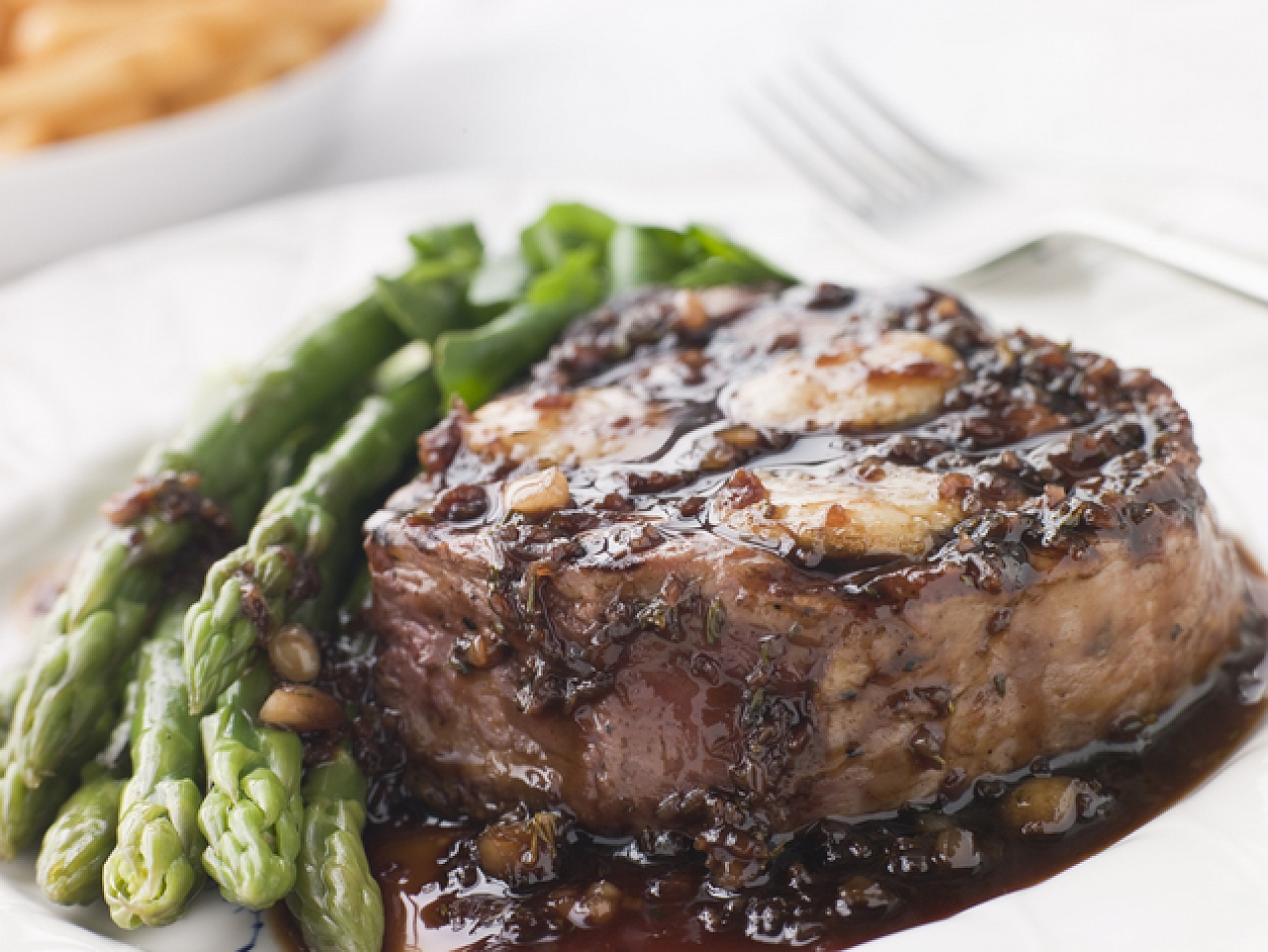 Cassoulet - is a rich, slow-cooked casserole originating in the south of France, containing meat (typically pork sausages, goose, duck and sometimes mutton), pork skin (couennes) and white beans (haricots blancs).
The dish is named after its traditional cooking vessel, the cassole, a deep, round, earthenware pot with slanting sides.
All cassoulets are made with white beans (haricots blancs or lingots), a duck or goose confit, sausages, and additional meat. In the cassoulet of Toulouse, the meats are pork and mutton, the latter frequently a cold roast shoulder.
Cannelés bordelaise (Traditional French cakes)
A canelé (French: [kan.le]) is a small French pastry flavored with rum and vanilla with a soft and tender custard center and a dark, thick caramelized crust. It takes the shape of small, striated cylinder up to five centimeters in height with a depression at the top. Originally a specialty of the Bordeaux region of France, today it is widely available in pâtisseries in France and abroad.The canelé is traditionally baked in a small cylindrical fluted mold. Traditionally the moulds were brushed with beeswax, but today butter is used. Produced in numerous sizes, they can be consumed for breakfast, for snacks, and as a dessert depending in some measure on size. Canelés can be paired with red wine and many other beverages.

Traditionally, "canelés" or "cannelés of Bordeaux" are generally sold in bunches of 8 or 16. In Paris, most of the famous shops such as Ladurée and Pierre Hermé still spell it as "cannelé of Bordeaux" with double 'n'.