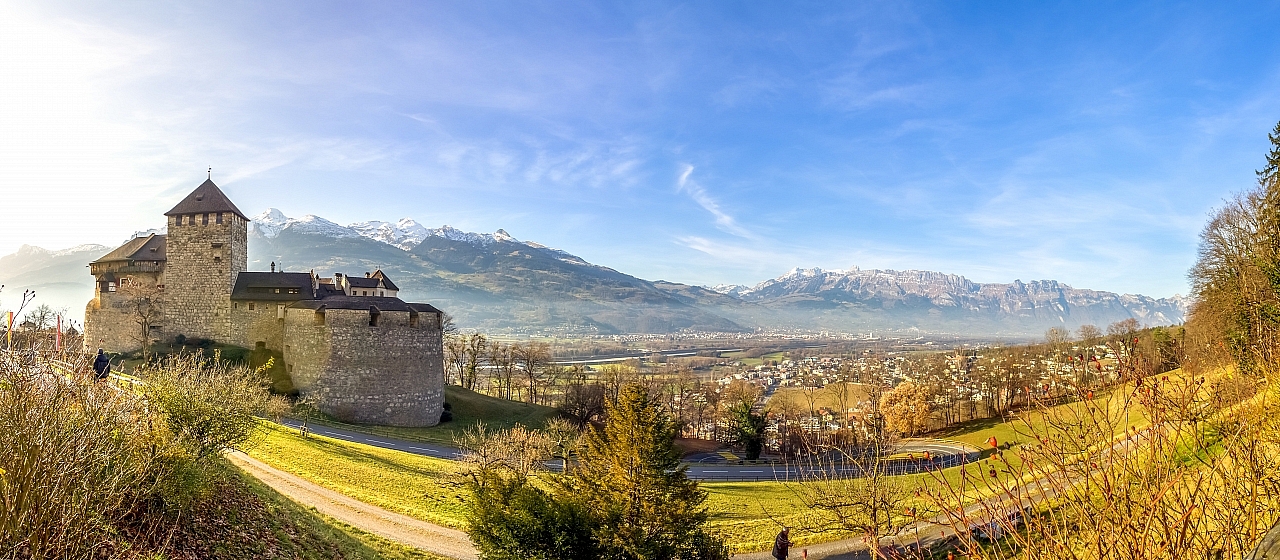 Liechtenstein, roughly triangular in shape, is a landlocked country situated in the Rhine River Valley. The fourth-smallest country in Europe. An Alpine country, Liechtenstein is mainly mountainous, making it a winter sport destination. Many cultivated fields and small farms are found both in the south and north. Liechtenstein is bordered by Switzerland to the west and south and Austria to the east and north.

Liechtenstein Traditions and Festivals

There are a number of traditional events and celebrations that take place every year. These include the National Day on 15 August, wine-tasting sessions, the cooking festival in spring and the funfair in autumn. During the summer months the Principality reverberates to the sound of live music, with highlights including the International Masterclasses, LiGiTa guitar festival, a series of events at Gutenberg Castle as well as "Jazz- und Blues im Hof" and the Liechtenstein Festival in Schaan (LIFE). There are also regular performances by the operetta companies in Vaduz and Balzers as well as the Liechtenstein Musical Company every two years. The Vaduz Opera Society and "SchauBühne" theatre troupe are important cultural institutions in Liechtenstein.

On the national holidays people gather around and serve traditional dishes and drinks. The most common dishes served on national celebrations are Spatzi, Alperrosti or Asparugus Canapes appetizer.
Bringing down the cattle wine harvest
After spending the summer grazing up on the high pastures, cattle are brought back down into the valley in autumn. This tradition is celebrated every year with small processions of cows being led through the villages with colourful headdresses made of flowers and bells around their necks. Many people gather to watch these processions, which are linked to traditional cattle markets in Triesenberg, Vaduz and Eschen that today take place in the form of fun fairs. Another autumn custom is the wine harvest, known as "Wimmlete". In the vineyards the grapes are gathered with the help of friends and relatives, before everyone settles down over a hearty meal and a glass of wine to reflect on that year's harvest.