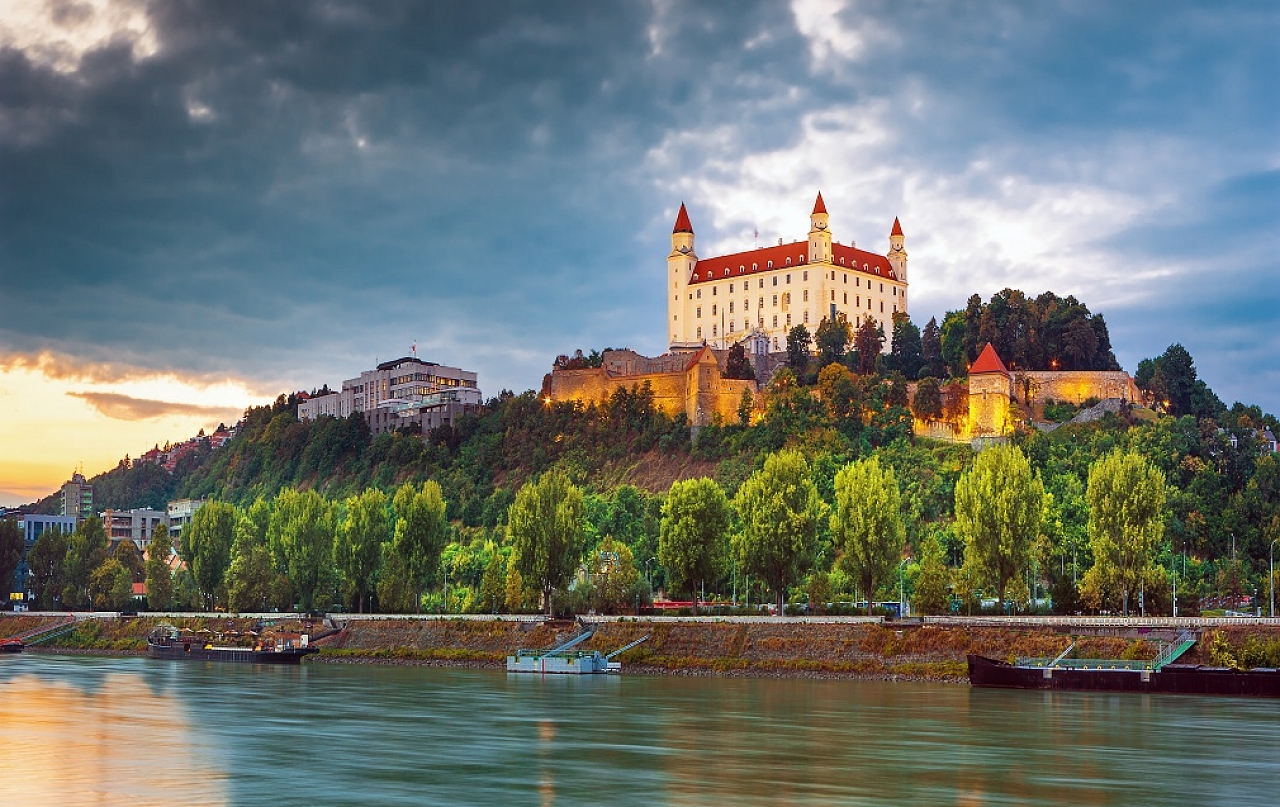 Slovakia is a landlocked country in Central Europe. It is bordered by the Czech Republic and Austria to the west, Poland to the north, Ukraine to the east and Hungary to the south. Slovakia's territory spans about 49,000 square kilometres (19,000 sq mi) and is mostly mountainous. In 2016 the population was over 5 million and comprises mostly ethnic Slovaks. The capital and largest city is Bratislava. The official language is Slovak.
Slovak cuisine was influenced by the traditional cuisine of its neighbours and it influenced them as well. The origins of traditional Slovak cuisine can be traced to times when the majority of the population lived self-sufficiently in villages, with very limited food imports and exports and with no modern means of food preservation or processing.
This gave rise to a cuisine heavily dependent on a number of staple foods that could stand the hot summers and cold winters. These included wheat, potatoes, milk and milk products, pork meat, sauerkraut and onion. To a lesser degree beef, poultry, lamb and goat, eggs, a few other local vegetables, fruit and wild mushrooms were traditionally eaten.